The Revolution: Siegmund Workbench
A workbench is an essential tool in every workshop. It offers a stable work surface usable for various tasks such as metal and woodworking, repairs or assemblies.
---
We are revolutionizing the workbench market by combining the qualities of a common workbench with the strengths of our Siegmund welding tables and the extensive modular system. This results in an innovative workbench for everyone – the Siegmund workbench.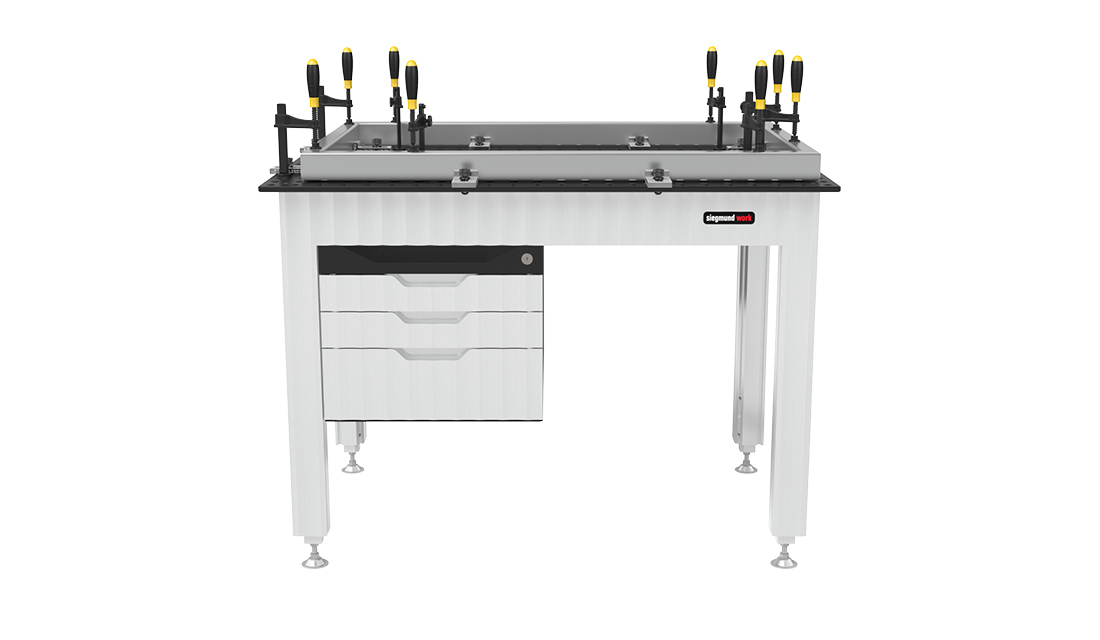 Tool box available from about December.
The robust base frame made form aluminum profiles in the extraordinary Siegmund design is the basis of our workbench. Equipped with a proven Siegmund perforated plate, you can easily attach various accessories like stops, fixtures or bench vices to the workbench to safely fasten your workpiece.
With the height adjustable legs, we also rely on the usual ergonomic working posture for our workbench.
✓ light and robust base frame
✓ precise work surface
✓ Flexibility through borehole grid
✓ height adjustable legs
✓ exclusive Siegmund design
✓ compatible with Siegmund accessories
✓ light and robust base frame
✓ precise work surface
✓ Flexibility through borehole grid
✓ height adjustable legs
✓ exclusive Siegmund design
✓ compatible with Siegmund accessories
Your advantages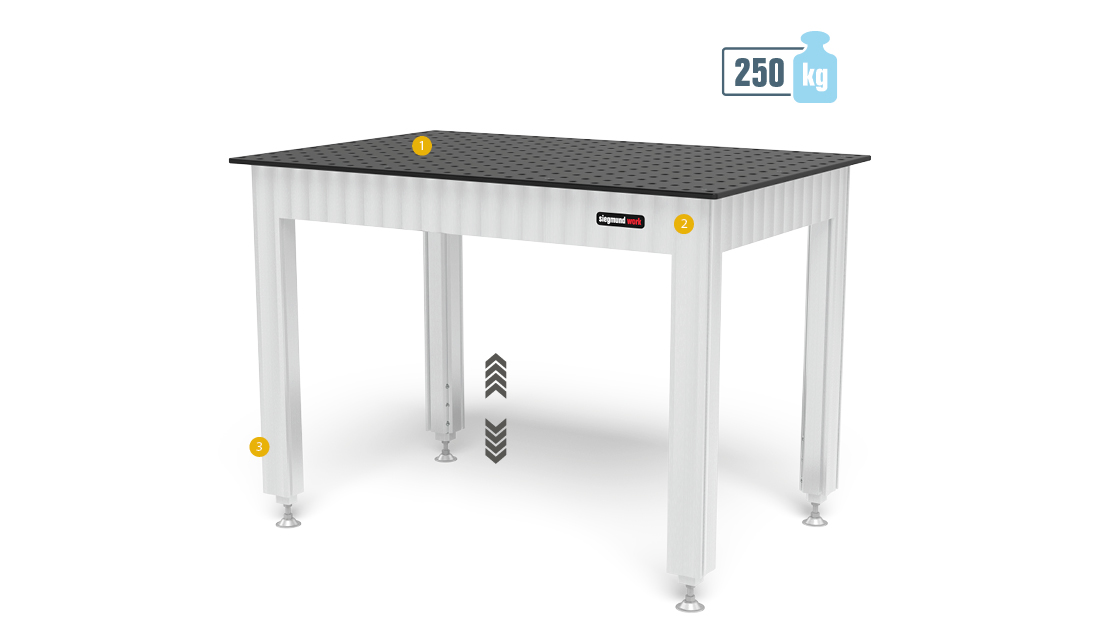 Perforated plate
premium steel S355J2+N + Plasma nitration
Material thickness approx. 12 mm
Boreholes on the surface 50x50 mm grid
Base frame
Base frame made of aluminum profiles
Maximum recommended table loading: approx. 250 kg
exclusive Siegmund design
Legs
Slot for mounting squares, stops, etc.
Height adjustable
Working height: 800 - 975 mm
with fine adjustment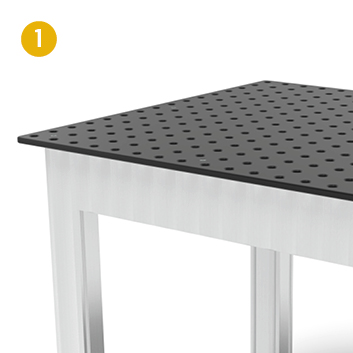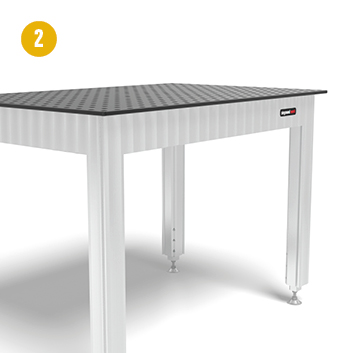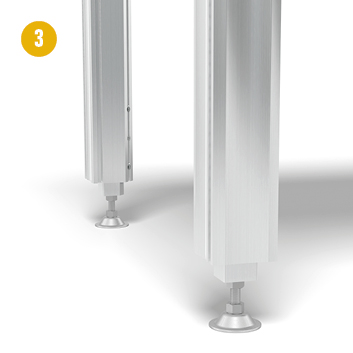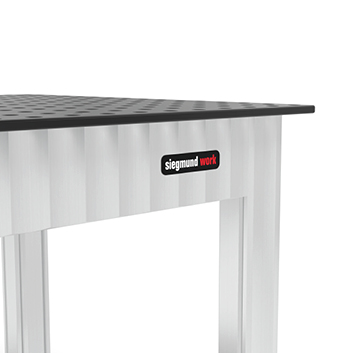 ---